We are a Tech Startup Company based in the Philippines that aims to provide
the most updated and comprehensive contents about Website Development, e-Commerce and Digital Marketing.
Our team provides web hosting, website builders, and ecommerce reviews based on intensive researches and accredited resources. We ensure quality and honest reviews. We also give free webinars and ebooks of step-by-step processes on how to build websites and set-up online business. Our future webinar will include: Tech talks, startup stories, tips and guidance. Events featuring influential tech industry experts and investors; Career and leadership development. We aim to build a strong support network for Filipinos to enter and grow their tech careers or become tech entrepreneurs online. 
This 2021, WebsitesAdvice is looking to expand our portfolio to offer more comprehensive
contents and provide a very interactive learning experience for your needs.
and counting number Facebook Followers
members of Official Facebook Group
Free Webinars w/ eCertificates
GOAL: Empower everyone through I.T.
ARE YOU READY TO INVEST ON YOURSELF?
Investing on new skills or learnings is something that never depreciates nor goes out of style.

WebsiteAdvice offers a large variety of contents that suits your needs.

Are you ready for an Investment of Knowledge?
EXCLUSIVE WEBINARS and TRAININGS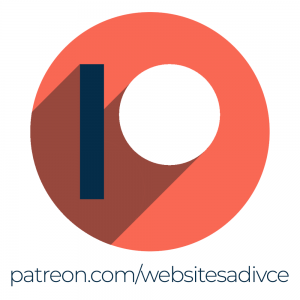 It is our goal to provide comprehensive contents and webinars about Website Development and Digital Marketing. By subscribing to us at our Patreon Account, you are supporting us to provide the best and the most suitable contents for your needs!
FOR YOUR CLASS OR ORGANIZATION?
WebsitesAdvice specializes in a wide variety of topics in Website Development, Digital Marketing and Information Technology.