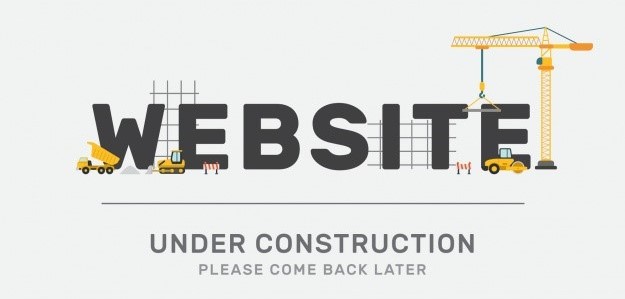 You want a website, but you're not a coder, a designer or an engineer. You just want to see your website look nice and work well, and not build forever. Good news: A website builder or prototype will get you a professional – looking website in minutes even if you aren't even super-technically skilled. Hey, welcome to WebsitesAdvice's guide to Top 5 Website Builders of 2020.
There was a time when you could really tell the difference between designing a web designer's site and creating a novice. But the playing field is levelling these days. I've built plenty of websites, and I didn't use a designer for most of them— I used a template or a website builder. (And, yes, I still made money from those sites.) To find the best, I reviewed 31 website builders, testing them on their user-friendliness, professionalism and end product quality, customer support, and price. I then narrowed all of them down to our Top Five Picks for the Best Website Builders in 2020.
#1. WIX (www.wix.com)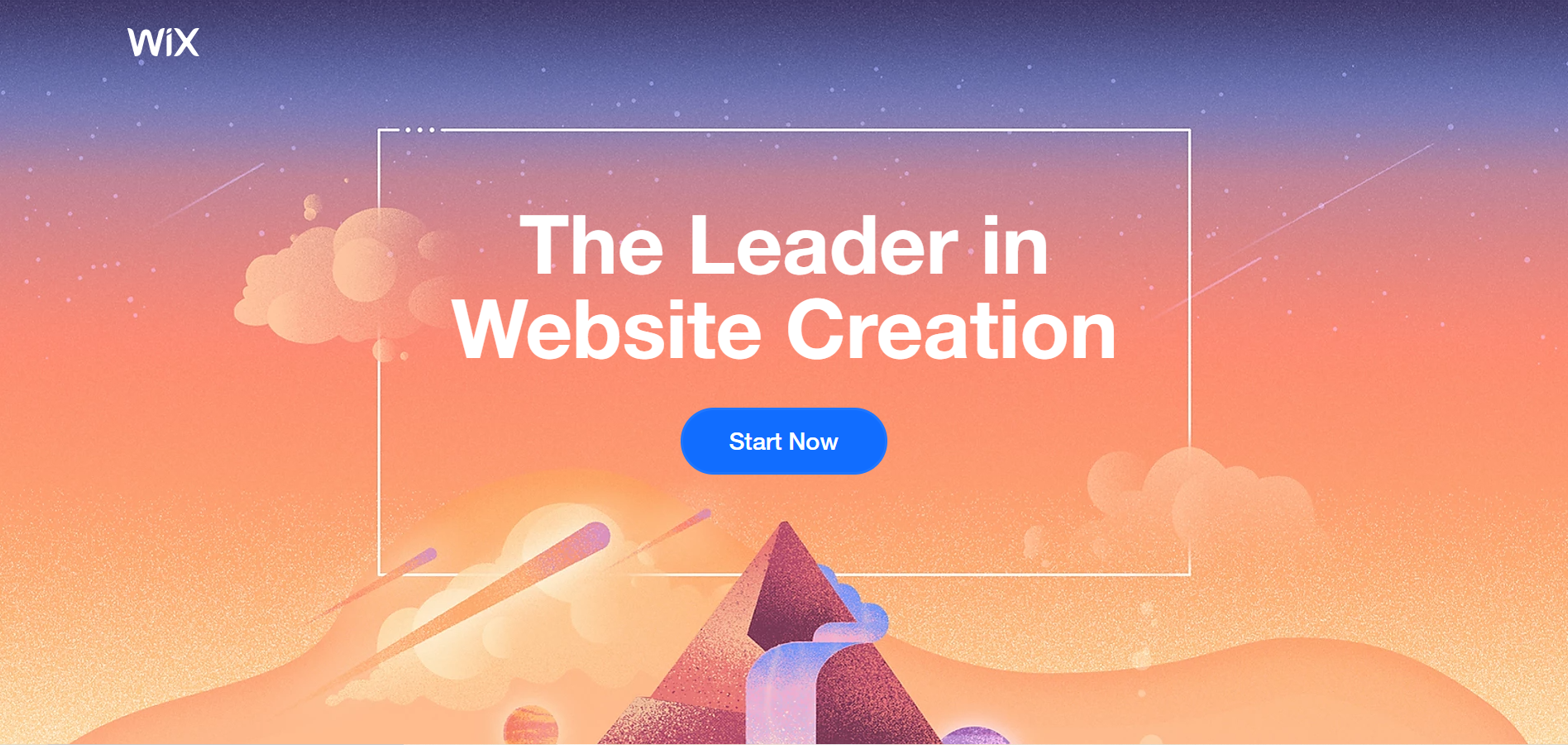 OVERVIEW:
Automates the tough choices
Paid plans start at $11 per month
Free trial period: 14 days
Traffic and conversion analytics
Choosing Wix as one of the Best Website Builders is fast. Wix's artificial intelligence asks you some questions and builds your custom website literally before your eyes. This is a device that can read your vision, even though you still don't know how you would articulate the dream. Creating a site with the Wix AI felt like reading my mind a little bit. Wix was at the forefront of this revolution, combining AI and the building of websites. Wix has a free tier but I'm not recommending it. It has some of the most in-your-face branding I've seen— an instant trust breaker—"this was not paid for "company. There are also cumbersome domain structures on Wix Free Sites: yourusername.wix.com/sitename.
Connecting to your actual domain allows you to attach a Google Analytics profile and add email accounts if you wish ($5 a month account, or about half that with an annual plan). Sadly, it's not quite straightforward pricing. Wix allows you to connect your domain, for example, before viewing the pricing of emails. I found answers to the pricing issues at the support center, not the user experience. Just click "build account" to start creating a Wix website. You'll be asked a question: What kind of website do you want to create? The AI will help you to build your web site from there. (You can also opt-out at this stage, and go it alone, but we appreciated the support of the AI.)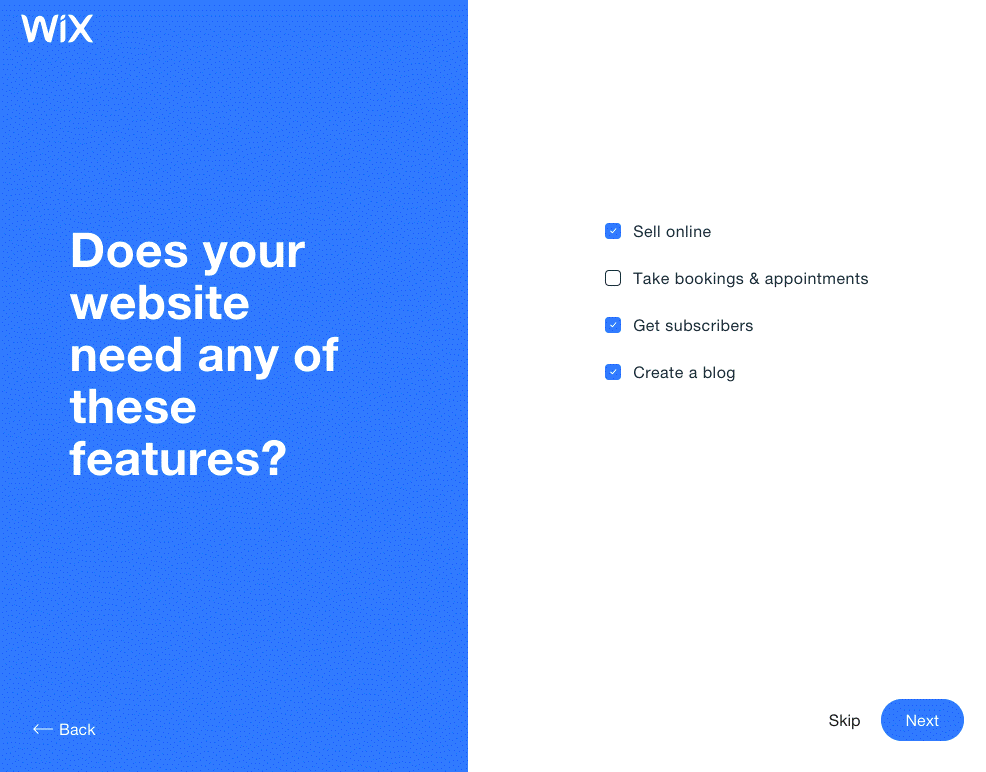 I loved how quick it was, when I checked Wix, to find a prototype that compared our vision. As I edited the article, the AI stayed with me helping me to select the next thing to edit and showing me how to do it. The Wix AI matched my new website to the current online presence of my company, used my logo to create a color palette for my website, pulled right from Instagram and gave me a pre – populated template with that logo and our street address. Connecting images from existing social media accounts made all of the assets we already owned easy to carry in. A fun thing to try is to pick a business you already know and see how close Wix's AI comes to replicating it. I used a local yoga studio as an example and Wix did closely match the studio's existing site. Even better, I bet they paid a web designer a bit of coin for their design, and I did mine for free with an AI assistant. One interesting thing to try is to pick a company you already know and see how close to replicating Wix's AI gets. As an example, I used a nearby yoga studio and Wix closely matched the current studio location. Even better, I bet they've paid a little coin for their design to a web designer, and with an AI assistant, I did mine for free.
There's plenty of variation between the Wix themes, and each theme 's personality suits its name well. The Business Advisor had an analytics dashboard spot-on graphic while Astrologer features an astral hero image.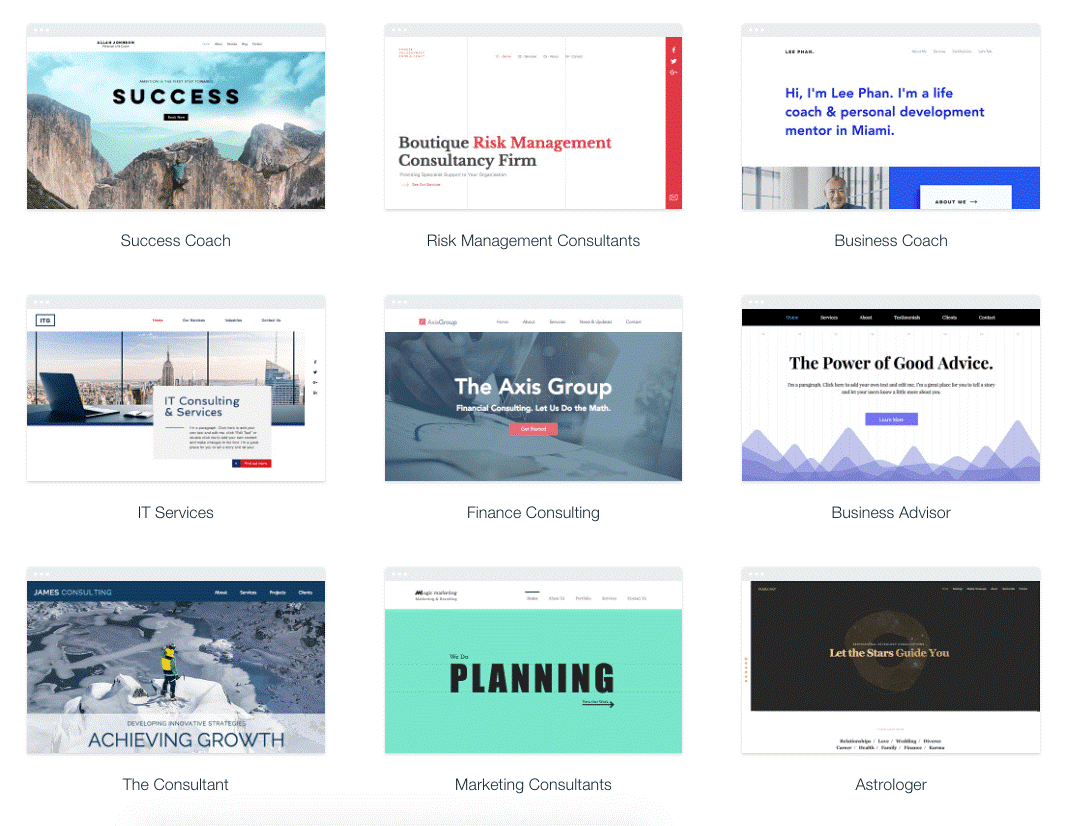 Editing your Wix desktop site demands some patience. To change the text on a text box, you will need to hover in the right spot precisely. I did a bit of deep breathing and found enough inner zen to make all the adjustments I needed. The editor on the mobile has the helpful feeling that I want the rest of the writer to stay. Clicking through the options on your mobile page for how your menu, fast actions and scrolling options work is super easy. Anything you change in the mobile editor would have no effect on anything that happens on your desktop.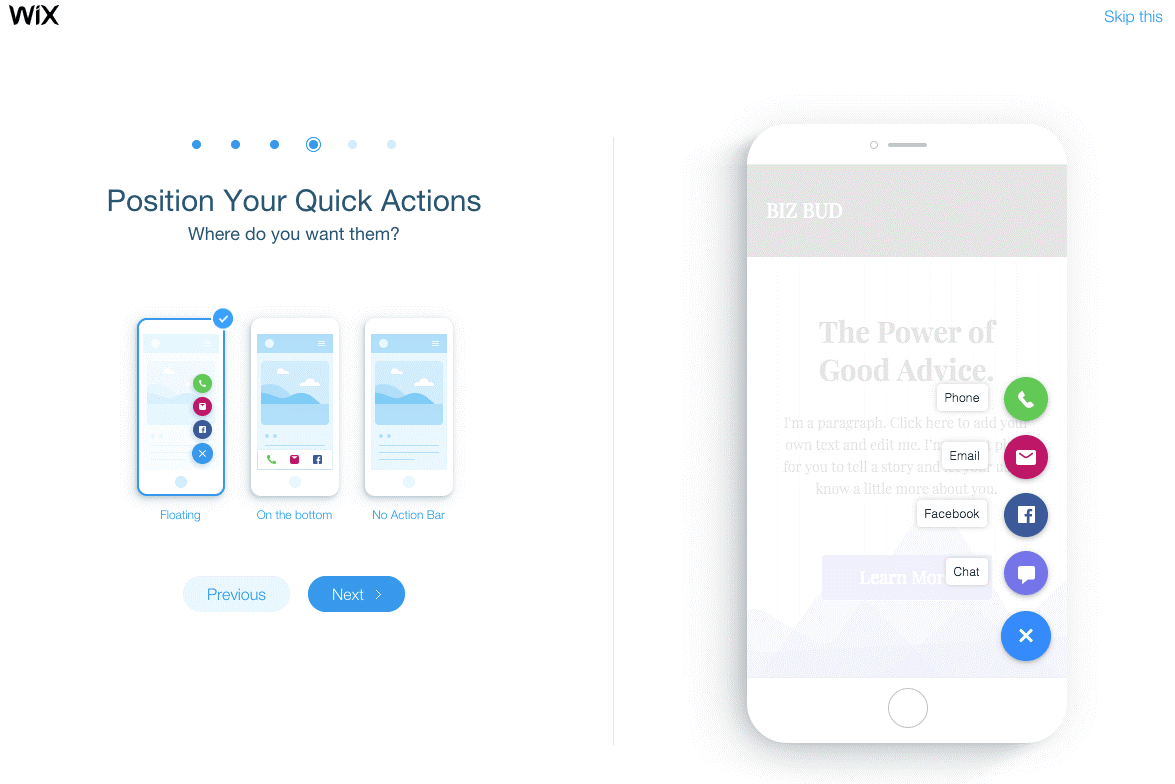 Note: all of Wix 's plans are set to auto-renew automatically. Sticker shock is real, particularly if you signed up with a promotional promo pricing (for example, at the time of publishing, premium plans were a full 50 percent off). There are many disappointed TrustPilot customers who are unhappy with this. The auto-renew can be switched off, but you'll need to do it more than 14 days before the anniversary of the plan — and if you do it before your 14-day free trial, your contract will be cancelled automatically.
You have 7 choices as to which paid plan to pick: 4 "regular" and 3 "ecommerce." The difference is really whether or not you will accept payments on your website. If you're not sure how much bandwidth you need, you can always start with a smaller subscription: if you go beyond the limit, you'll receive a notice from Wix (with no penalty) and can use it to upgrade as your signal.
#2. WordPress (www.wordpress.com)

OVERVIEW:
Best for content management
Free open-source software forever
You'll need to buy a domain name and web hosting
I would suggest anyone really consider starting a website with WordPress, particularly if you're running the content site. What is that for? WordPress runs a third of the internet and has the best content management system— all free of charge. You will remember some huge names running their pages on WordPress.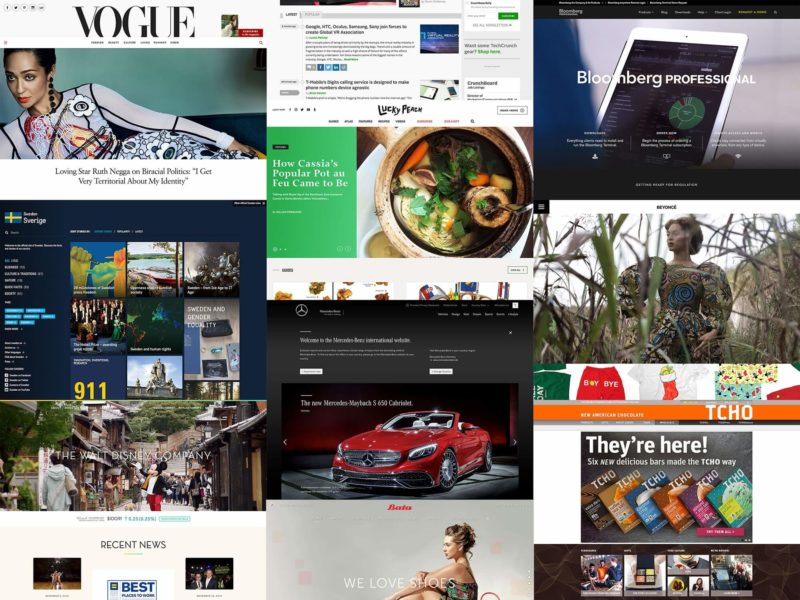 Because WordPress is so popular, you can use a huge community of developers and designers to create themes and plugins. Unlike other constructors of websites, WordPress is not a one-stop shop. You will need the following, too:
Domain Name – This is the address of your Website. Ours is websitesadvice.com-you 're going to have to buy yours.
Hosting – This is where files from your website will be stored, allowing a user to access your site. I recommend starting with a shared plan (the lowest tier) with either SiteGround, to go with WP Engine, which is optimized for WordPress, if you don't mind paying the premium. You can read more about Best Web Hosting Service in our review. This will cost you about $8 a month but for half-off the first contract there is usually promotional pricing.
WordPress Theme – A WordPress theme governs the website's look and how all the information that it contains works, so a theme is one-part design and one-part feature set. Each WordPress site comes with a basic theme, and in the WordPress themes directory there are thousands of free and paid themes that you can choose from. At Themeforest I like using the $30 themes. If you're going with WP Engine, your package already includes 35 or more themes which will defray the steeper price point a little bit.
Once you have your domain name and your web host, you will be able to install WordPress in just a few clicks and get your credentials for logging in. They do not for nothing call it "Famous 5-Minute Installation" by WordPress. Sign in and you'll see your site is preloaded with a theme for the launch. Using one as something different? Just install. From here, you will be able to change the settings, menus, and page layout of your website and start writing blog posts. When it comes to running a content – driven site, WordPress hands down the winner.
There are tons (literally tons) of guides on the internet, if you need help at any point. I recommend starting with the support page for WordPress, which will answer questions such as Where to Start, writing posts and Themes Use.
#3. SQUARESPACE (www.squarespace.com)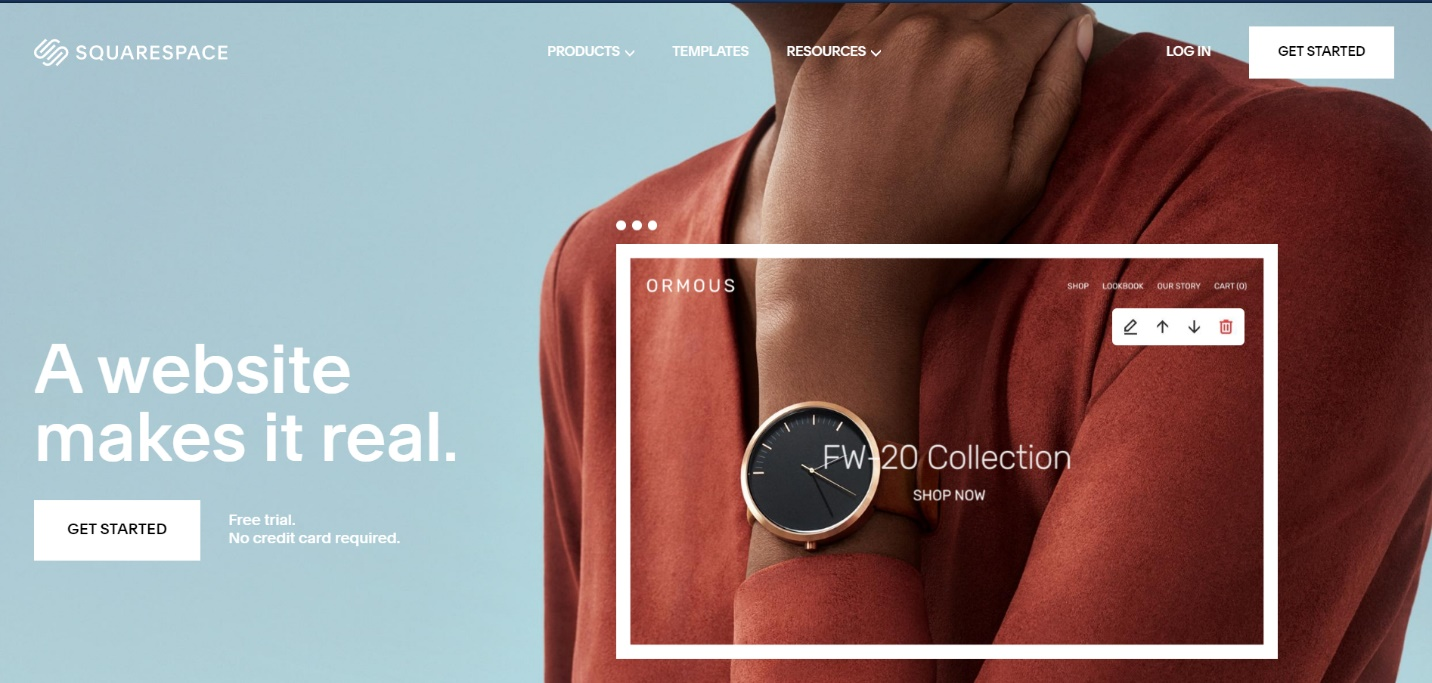 OVERVIEW:
Impressive templates
Plans start at $12/month
Free trial period: 14 days
"Build something beautiful" is right. There is no doubt Squarespace is winning the contest for design and beauty here. The user interface has a bit of a learning curve and there is not much of a Squarespace community to help you out, but the page you 're going to end up publishing is going to be phenomenally good.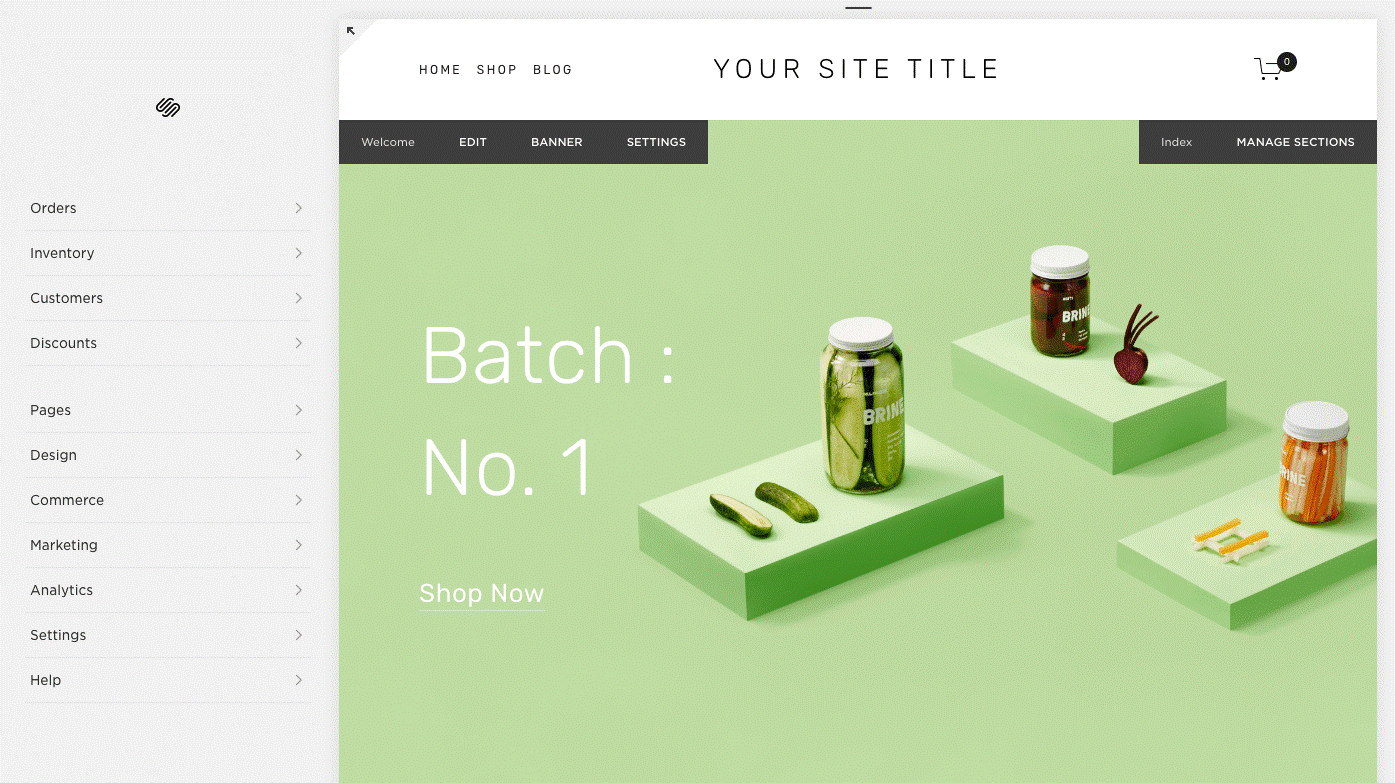 Building a website with Squarespace can be a little like creating IKEA furniture: it's all so beautiful and simple in the showroom, but somehow it feels a little more complicated than promised to put together. It can be difficult to understand really where you are in the Squarespace Editor. I continued to receive reminders that I was editing demo content, or that I would see social icons once we linked our social media, or that we could activate this or that feature with a paid subscription, but Squarespace wasn't taking the extra step to make it easy to make the move. It had been a lot of fumbling through a beautiful interface, not exactly sure what improvements were actual, or where to go next. I also had some trouble saving changes — an error message popped up, and without our changes we had to move on.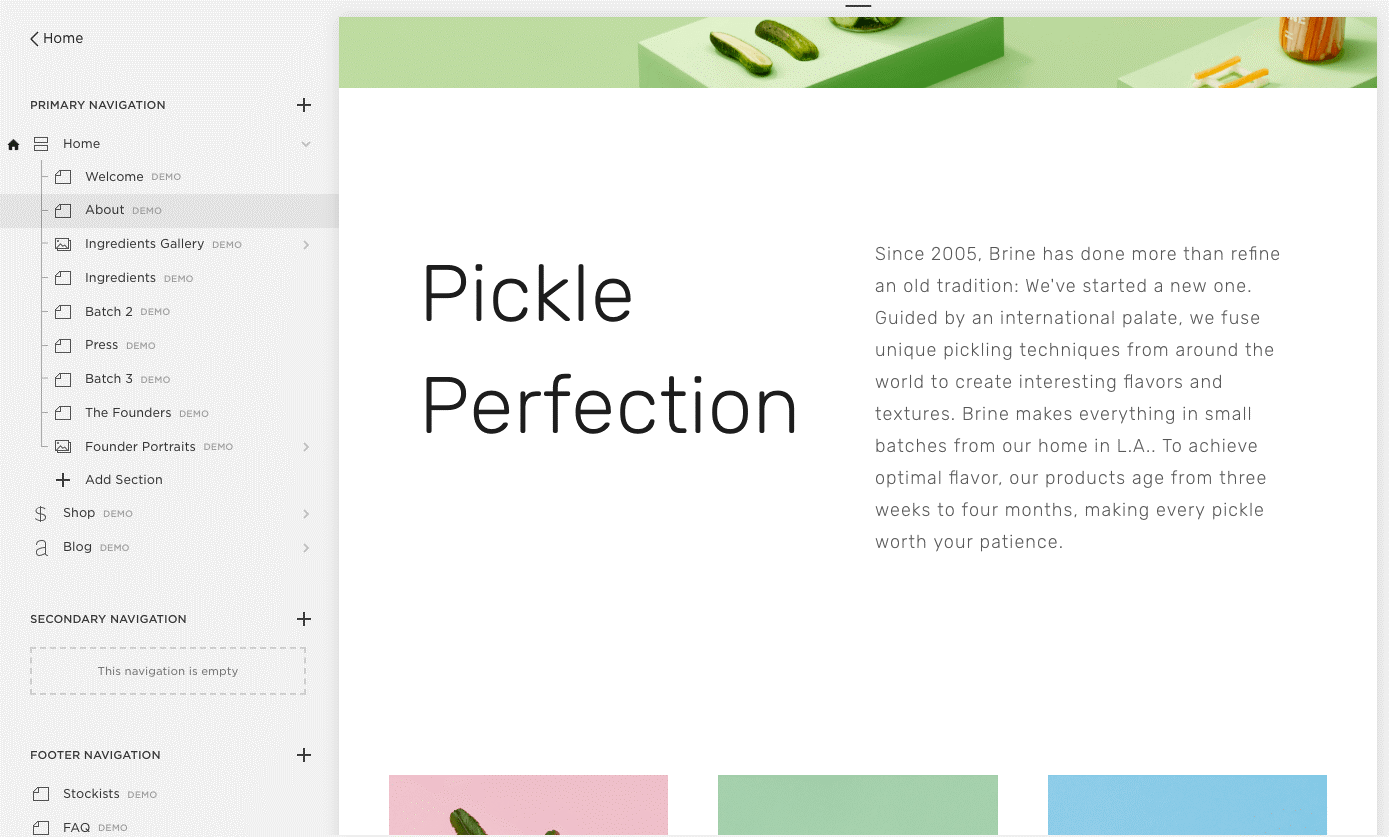 Unlike IKEA, Squarespace is more attractive to website builders than other. That being said, I love the way Squarespace-built sites look, and think it's one of the simplest ways to create a beautiful, contemporary website.
#4. UCRAFT (www.ucraft.com)
OVERVIEW:
Free one-page sites
Paid plans start at $10/month
Free trial period: 14 days
If you need something super simple, you might be happy with Ucraft 's free Landing Page option: creating a single, mobile – ready page and linking your domain for free. The free version is not getting rid of the branding of Ucraft but it is limited and non – invasive. The template has all the features that I have identified as a high – converting landing page in my anatomy.
When switching to a $10 a month Pro Website plan you can remove the branding and offer up to 50 products, and sell up to 1,000 things on the $21 per month Pro Website plan. (Ucraft recently dropped its $6 per month Basic plan, and lowered the price of the Pro Website Plan from $14 to $10 a month.) If you have more items to sell, upgrade again, but remember that once you upgrade, you can't drop back to a less expensive plan.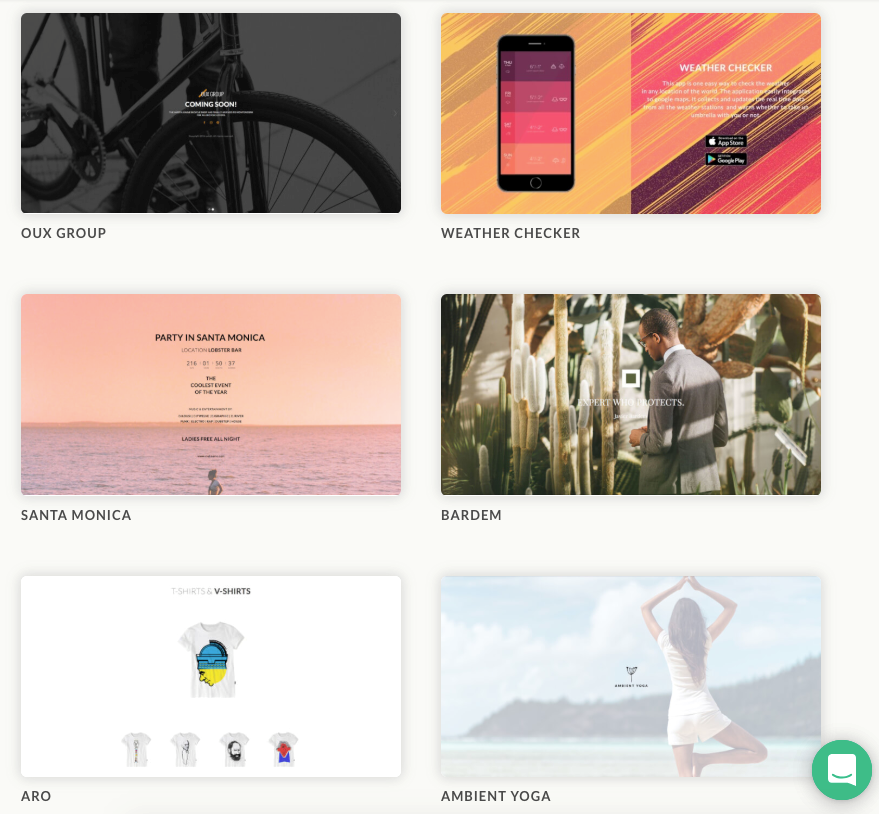 #5. WEEBLY (www.weebly.com)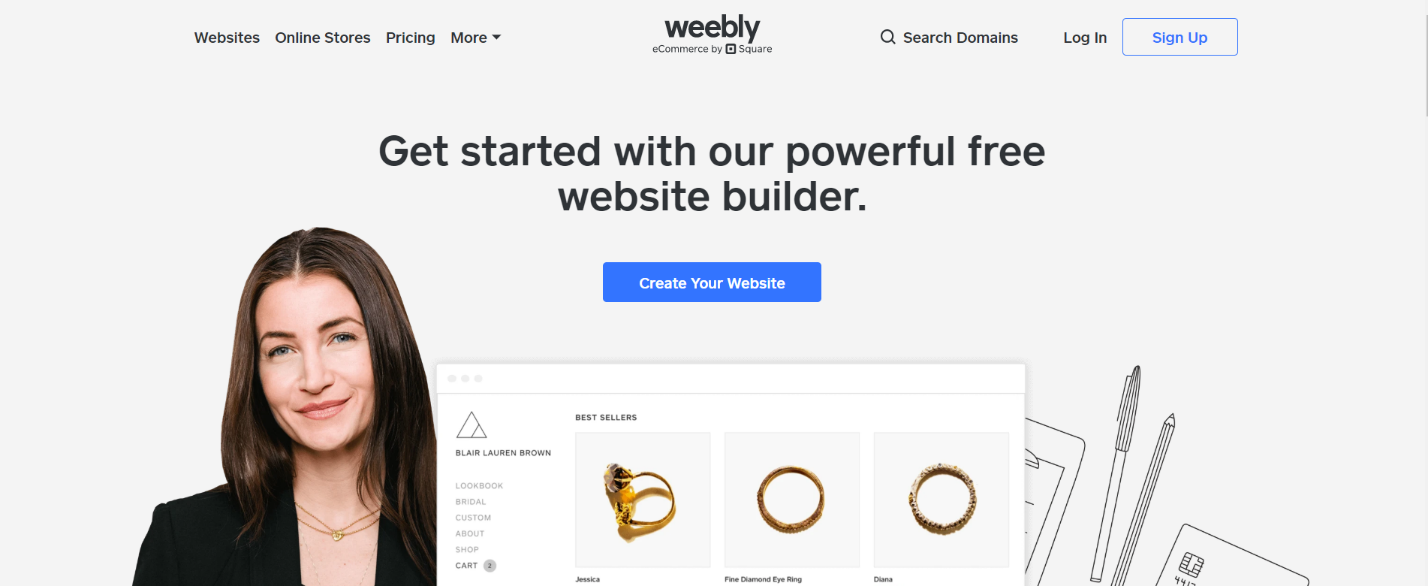 OVERVIEW:
Best features for scaling your website
Large app store
Built-in SEO guides
Weebly is a simple website builder that packs a powerful punch when it comes to features –ecommerce and blogging in particular. It is fairly user – friendly, but also more limited in design and customizability than its competitors. It has a free plan, and three paid plans that range from just $6 a month to $26 (billed annually). These cheap starter plans make Weebly one of the most affordable web site constructors on the market. Weebly is one of our favorites of all time and it is not difficult to see why. The user friendliness of their website editor is still unrivaled, probably the easiest website builder. No wonder 40 m websites were already created via their platform.
Any new feature they add just makes sense–two good examples are their online store and the membership field. Their content management system is also designed to support very large websites, as we know of Weebly websites which easily count over 150 pages. Best of all, in their paid plans you're not constrained by any storage or bandwidth restrictions. The $12-per-month Weebly Professional plan includes a web search feature as well as video and audio files, which allows you to stream media directly from your site. Altogether with Weebly you can't really go wrong.