MAGENTO: IS IT THE ULTIMATE ECOMMERCE PLATFORM?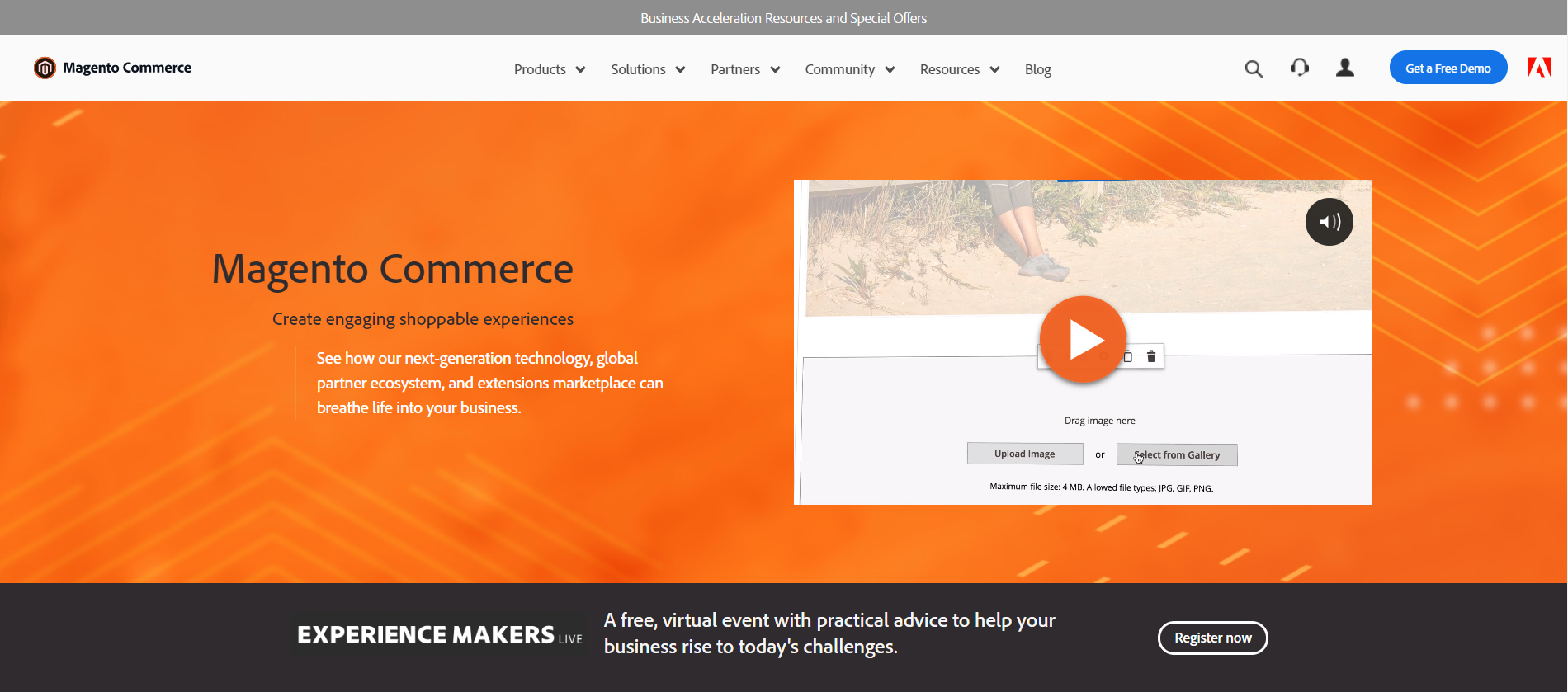 That e – commerce platform do you want to use for your online store? Wanting to Volusion? Shopify? BigCommerce maybe? What about opting for the world's most popular ecommerce solution? That's right, none of the above channels are the industry's most-used. Magento is used on 20 per cent of all online ecommerce sites, according to an Alexa survey. This is quite impressive.
Good day! Welcome to yet another comprehensive review brought to you by WebsitesAdvice. Are you ready to know more about Magento?
Another reason for that is due to the flexibility and expandability of Magento. You can add just about any type of feature on your site –and that's why Magento opts for so many large and fast – growing businesses. We'll outline the best features of the app in this Magento analysis, along with items like pricing and customer support. For some of you the fact that Magento is so popular can come as no surprise. I have the impression that others are shrugging their shoulders about what only Magento has to bring. Typically, ecommerce solutions come in one of three ways: Built for people without programming experience, some experience, or much experience.
Magento falls into the category for people with professional web development experience and although Magento can be done most certainly by intermediate level developers, it is generally implemented by medium to large ecommerce sites with some cash to spend on a web person or department. That said, keep reading our review of Magento to see what they can give you.
MAGENTO FEATURES
In terms of ecommerce software, Magento has one of the most extensive feature lists you'll ever find. It's the exact reason why the prices are so high and why all the Magento clients are big companies.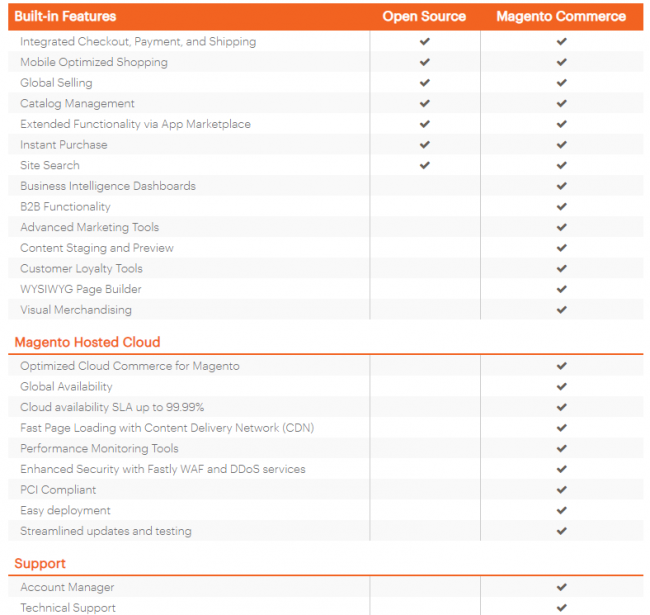 This covers everything from ads to segmenting the consumer. Standard features come with the Magento open source, so you can work on search engine optimization through Google sitemaps tools, Google Content APIs and search engine-friendly URLs. Ads and conversion software include coupon codes, customer groups, product bundles and newsletter management. The list is truly endless in terms of features but here is an overview of the most important areas:
SEO (Search Engine Optimization)
Marketing, promotions, and conversions
Site management
Catalog management
Catalog browsing
Product browsing
Checkout, payment, and shipping
Order management
Customer service
Mobile commerce
Persistent shopping
Private sales
Gift registries
Store credits
EASY OF USE
If you are a beginner, Magento isn't easy to use at all. Honestly, if you have no programming experience, and train yourself to work on the web, skip Magento absolutely. It's only for businesses that don't have the money to shoestring. Developers find the Magento interface very fair, because it has a fast and easy setup for self-hosting, and everything is centralized on the navigation menu such as customers, products, promotions, sales and reports.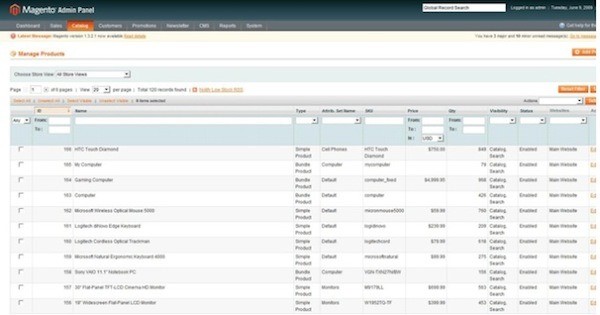 The Magento program is a local installation that includes FTP, but developers shouldn't mind that. Magento Commerce is a cloud platform where you would pay a very high price tag for essentially a more sophisticated Shopify, as we'll discuss in the pricing segment. Trying to understand if you will find the interface friendly is a little tricky and much of this has to do with the fact that they are beginning to sell all versions of Magento to smaller business owners.
We 're here to suggest you should probably stay away from all Magento goods unless you have your own development experience, or the money to pay for someone to come in to do the production of the platform for you. We 're going to talk about the Magento Open Source software for the majority of this analysis but we're also going to mix in some Magento Commerce thoughts.
MAGENTO PRICING
Magento provides a few models of which you can choose from. The first is called open source Magento (formerly the Community Edition). It is the free of charge open source offering. Anyone can then go to the Magento website and get a copy of the software. You also have a chance to sign up for a free Magento Commerce plan trial, but that requires you to include all of your contact information in a letter.
The Magento Commerce kit is a powerful system for fast growing and large businesses. Comparing it to an alternative like Volusion or Shopify isn't even fair, because with Magento, the possibilities are infinite. That said, it's cool this Magento now provides a cloud ecommerce platform, because that's what everyone is used to now. Keep in mind that pricing for Magento Commerce is usually tailored for every company and can end up becoming very costly. Because Magento needs some advanced technical knowledge in order to customize a quote for larger companies, Magento asks you to call or email them. To me, that means that each client receives a different offer depending on the size of the business, but the people at Shero Designs let us know that $18,000 per year is not an unreasonable expectation.
It's pricey indeed! Overall, when you don't go with Magento, it could feel like you're losing out on the world's most powerful ecommerce platform. Here's my recommendation: Think about moving to Magento if you run a rapidly growing company with excellent cash flow. This is one of the best online solutions to scaling up your business. If you are running a small business with a lower or unpredictable cash flow, think about using the Open Source version of Magento–but only if you are a developer, or someone on your current team. If you do not have access to an affordable developer, totally skip Magento. You should try something like Shopify, BigCommerce or Volusion.
ADDITIONAL COSTS
Even if you're going for Open Source Magento, that doesn't mean you 're going to be able to implement and manage your site for free. This is an open source platform so you're going to need to find your own hosting, theme, and add-ons. Some other costs are also to be addressed, such as a domain name and SSL certificate. A partner for the payment processing is also required.
Today, these costs aren't that much different from WordPress's, however you have to weigh them. When you look at the $0 price tag and think "This is great, I 'm going with a free ecommerce platform of course," note that it's not completely free and you still need a developer to make your site look good.



MAGENTO TEMPLATES AND DESIGN
The Magento company does not sell or give away any templates but when you know what you are doing, the custom design tools are exceptional.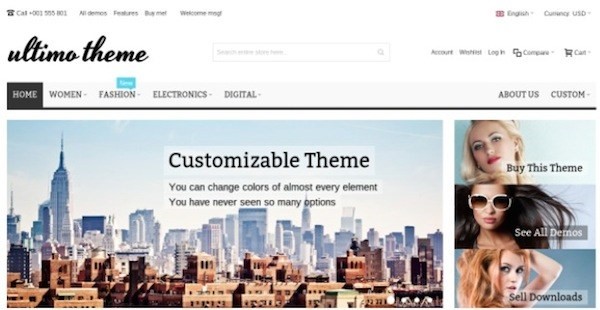 Check out the Magento Marketplace to find a pre – constructed prototype to modify later, which highlights beautifully crafted solutions from other design companies. Some of this page's themes are given away for free, but I'd expect to pay for the best.

Templates can also be found at ThemeForest. I had found nearly 500 Magento themes at the time of my quest. ThemeForest is not to mention perfect for viewing ratings and feedback to guide your decisions. Prices start at about $60 and climb to $100.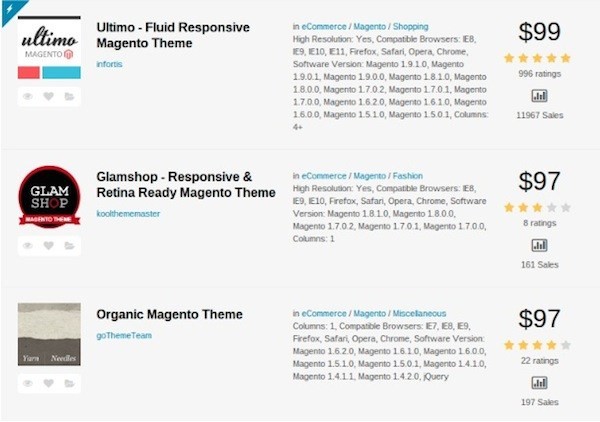 Remember, choosing a Magento theme would not all of a sudden make your website exactly the way you want it. It requires experience with PHP and some other languages in the programming. A theme is certainly a great starting point for a design, but someone with no experience will be very confused about how to execute the theme and configure it to its full potential.
MAGENTO INVENTORY MANAGEMENT
This allows different changes to keep up with which products that come in and go out of the shop. You can check back-ordered items for example, and change the numbers for minimum and maximum amounts.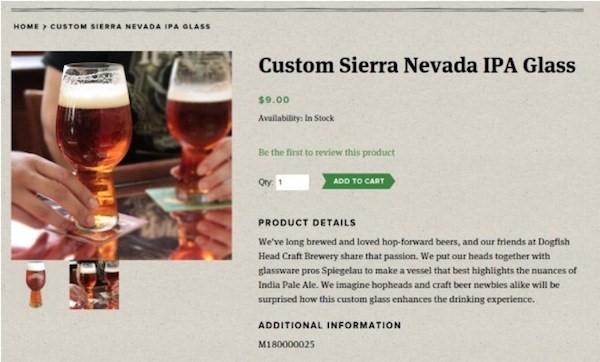 To have complete control of the own website, sell downloadable items in the store, grant limitless product attributes and even moderate product tags and reviews! You can also connect to a wide variety of distribution networks such as eBay and Amazon. What's unique about the integration with Magento is that your whole inventory is aligned with the website. And your buyers won't buy things out of stock and get their hopes up.
Automation is another thing I like about Magento 's inventory. Shipping and tax calculations are made using algorithms. You can also give your customers some unique buying choices such as a quest for an inventory site and an instant purchasing button. International sales also give you quite the advantage, because you can support things like multiple currencies and languages.
MAGENTO SEO AND MARKETING
The cool thing about Magento is that you don't really have to use other marketing tools to get whatever you want, from email marketing to website advertising. SEO is installed automatically, unless you want to go in and change things yourself.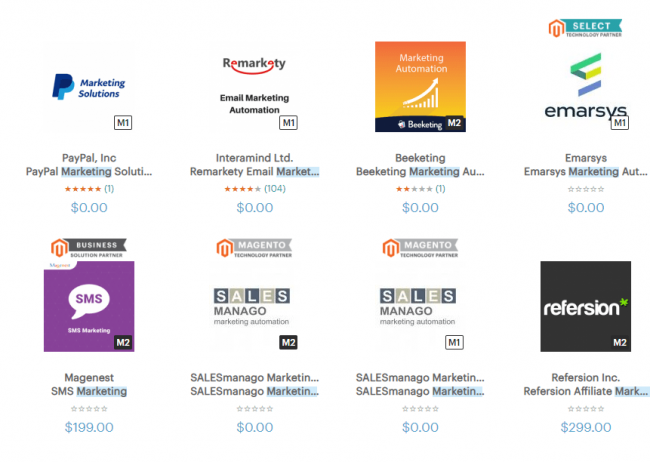 Marketing benefits include upselling goods, providing promotional pricing, and handing out coupons. I particularly enjoy the email marketing platform and multi – tier discount pricing, encouraging people to buy a little bit more to get those discounts. Some of the more advanced marketing features remain reserved only for those who use Magento Commerce. The built-in customer loyalty programs would be one prime example of this. So, if you're working with Magento Open Source only, you'll need to find an add-on or developer to create your own loyalty program.
Finally, both versions of Magento contain mobile optimization and standard SEO tools. So, you can rest easy knowing that your content is being found by the search engines and everything is showing up nicely on smaller devices.
MAGENTO PAYMENT METHODS
Magento provides payments by one-click, guest checkouts and delivery to other addresses, if necessary. You can even set up a program called "pay me later" to benefit your clients and fund the transactions.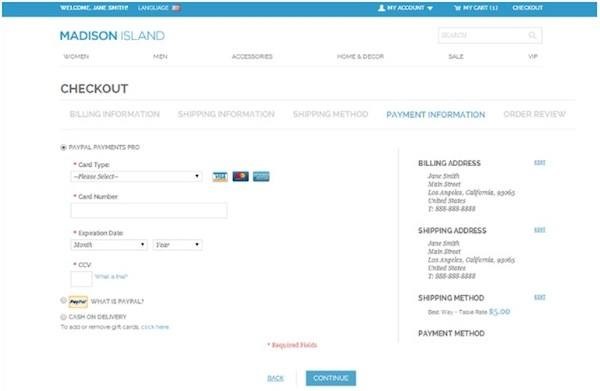 Integration with PayPal and Authorize.net makes things easy, and to deal with and view tax and shipping figures the entire shopping cart is built up. In short, any edition of Magento integrates delivery, payments, and an integrated checkout. No need to switch to Magento Commerce to get the best support in payment processing.
MAGENTO SECURITY
If something is wrong on your web, Magento provides tools to solve the issue. They do have a whole Security Center dedicated to that mission. For example, Magento charges vulnerabilities related to SQL injection from $1,000 to $5,000.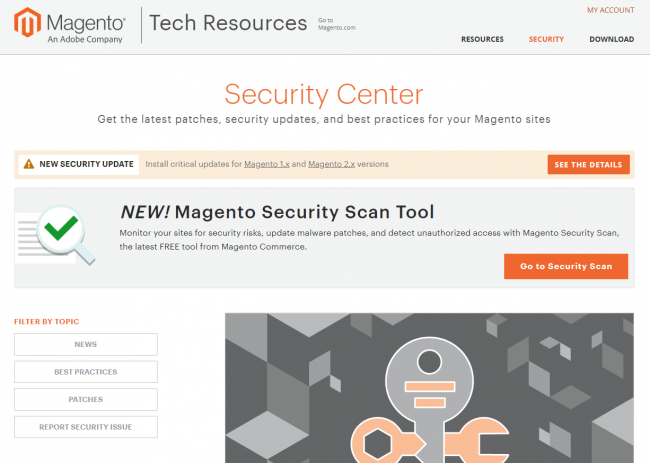 It's an expensive operation, but good. But what about preventing problems of these kinds before they happen? Well, the program is just about the best you can get in terms of protecting information about your business and customers. Feel free to add an SSL certificate, and conduct a two – step authentication process to keep people off your site's backend. All Magento sites are expected to comply with PCI so without their knowledge, customer information is not processed or moved around.
MAGENTO CUSTOMER SUPPORT
With help from Magento you cannot go wrong. The website is filled with different tools for business as well as technical questions.


Magento has a knowledge base along with an insightful blog, forums to talk with other users and all the tools you need to complete your own work.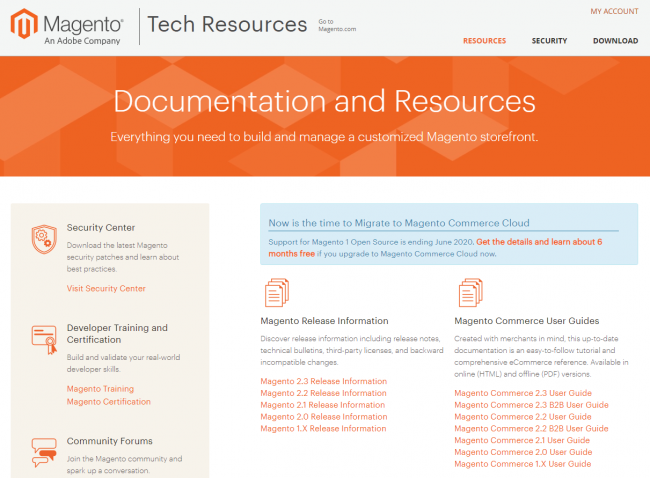 As far as dedicated service is concerned, you shouldn't expect much from Magento. It's an open source solution, meaning that you typically don't get anything in terms of live chat, phone, or email support. You can contact Magento by phone or e – mail, but it's only for sales questions. Most of the people you get on the line are going to be salespeople who are qualified to get you signed up for Magento Commerce — not to help you out with a down website.
FINAL THOUGHTS
This is one of the best reviews we've ever done, since Magento has never tried to pretend that they are anything other than enterprise – level software. The company knows its main market, so I would advise all intermediate developers to download the free version of Magento to try and build a site. As for the rest, take a look at the other sites that I recommend for non – technical people: Shopify, Volusion & BigCommerce Review.
As of late, Magento has become a little less transparent about who the Magento Commerce product is for. They 're trying to find a small business market, but from now on I 'd recommend avoiding this if you're a small business owner.
Let us know in the comments section if you have any concerns or questions about the Magento review. Peace and stay safe!