Unlimited hosting plans offer an attractive pitch – unlimited websites, bandwidth, and one-off monthly price storage. We'll get more into what "unlimited" actually means in this review. Then, we'll share four of the best unlimited hosting plans, starting at as little as $3.70/month if you're willing to pay upfront for a few years. Here are the hosts that we will be discussing: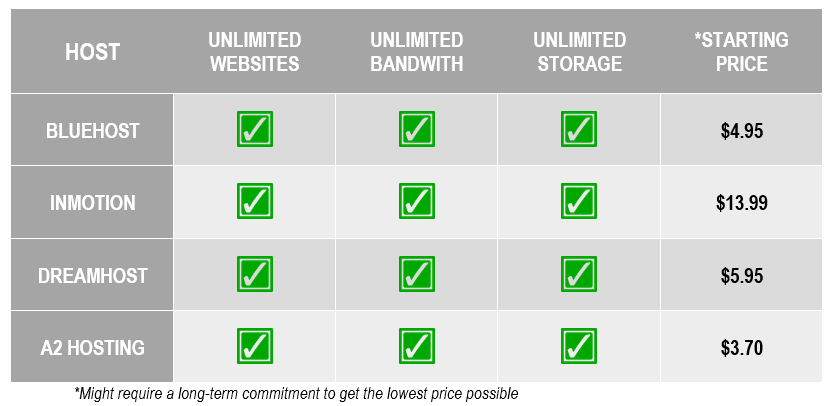 The term 'unlimited hosting' refers to hosting plans which offer unlimited websites, domains, bandwidth, and storage. Let's look at any one of these definitions in turn.
If a hosting package offers an unlimited number of websites and domains, this ensures you can host as many websites as you like, register or use an equivalent number of domain names. This can be particularly useful for business people who operate through companies and websites simultaneously.
Unlimited bandwidth is particularly useful for business or eCommerce sites because if your website receives traffic spikes, it will continue to run smoothly and your hosting company will not be penalized. This ensures that no downtime will impact your on-site customer experience and revenue. A hosting plan which provides unlimited storage allows you to host an unlimited number of files on your website's server. This is extremely useful for large websites, blogs for photography, or other websites that upload a large number of images and media.
HOW COME IT IS UNLIMITED?
It is worth noting that while all the plans that we will list in this article are marketing themselves as 'unlimited' in terms of bandwidth and storage, some limitations remain.
Most of these plans' Terms and Conditions state that bandwidth and storage are unlimited as long as customers have reasonable use of the resources for a website or blog for small businesses. Basically, as long as you're not trying to misuse the boundless deal, you shouldn't have any problems.
Here's the list of our Top 4 Unlimited Hosting Plans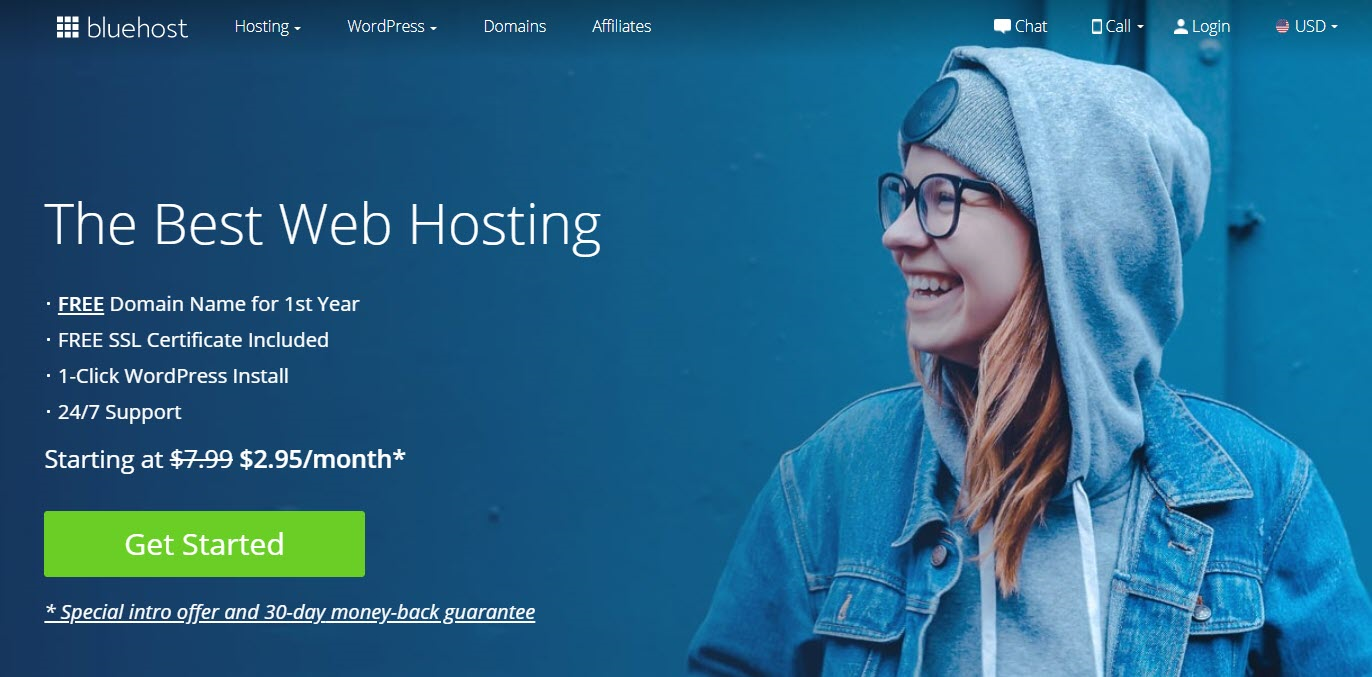 Bluehost is a popular hosting provider offering an assortment of affordable hosting plans. Bluehost, founded in 2003, has expanded steadily and is now owned by Endurance International Group (EIG), which hosts over two million websites worldwide.
Bluehost offers three flexible shared hosting plans, but our top pick is the Plus package for blogs and small websites. Features include the following:
Unlimited websites and domains
Unmetered bandwidth and storage
Unlimited parked domains and subdomains
Free domain name (for the first year)
Free SSL certificate
One-click WordPress install
24/7 support
30-day money-back guarantee
Although this package will normally cost you $10.99/month, it's currently being offered at a reduced price that varies depending on how long you sign up with Bluehost. The prices are:
12 Months – $6.95/month ($83.40 total)
24 Months – $5.95/month ($142.80 total)
36 Months – $4.95/month ($178.20 total)
All Bluehost plans must be paid in full (there are no initial monthly contracts) and, once your chosen term has expired, the plan will be renewed at a regular price.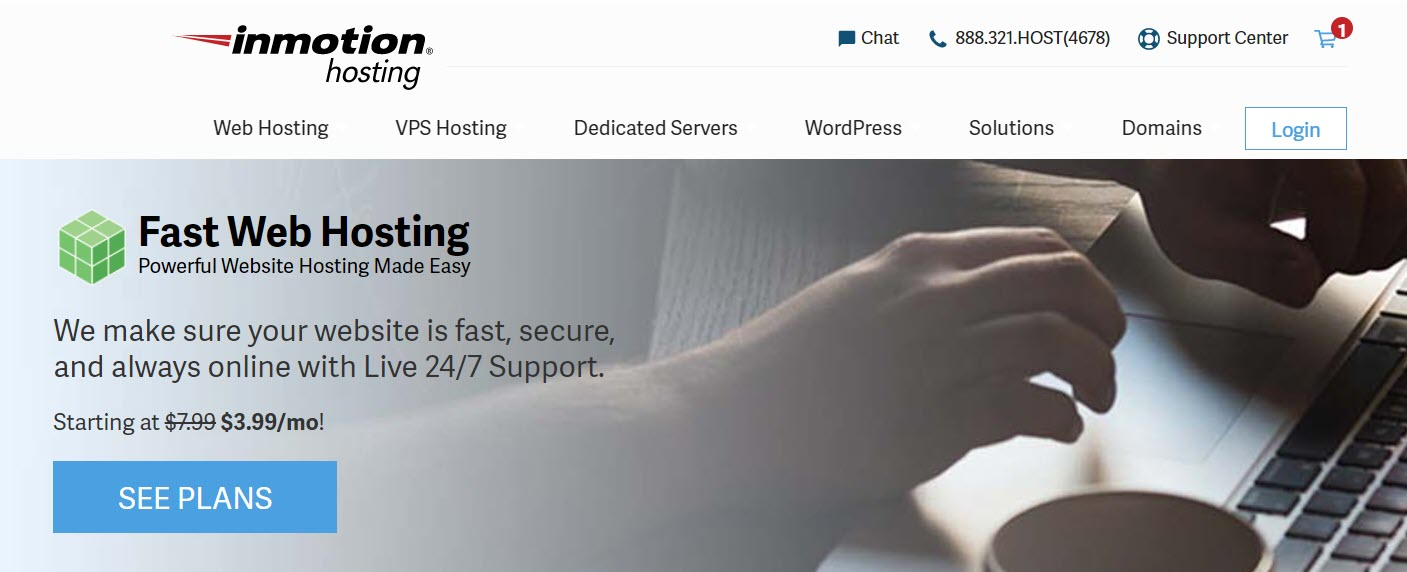 InMotion Hosting is another well-known hosting provider that offers a range of hosting types. However, if you are looking for unlimited hosting, then the shared Business Pro hosting plan for growing websites and businesses is for you. With this plan, you will get the following:
Unlimited websites and domains
Unmetered bandwidth and disk space
Unlimited email accounts and storage
Free SSL certificate
Automatic backups
DDoS protection
4x performance (Access a greater level of resources than the lower end shared hosting plans)
Pro-level support
InMotion Hosting will transfer your website from your current host to their servers, ensuring no downtime and payment. So how much does that unlimited hosting plan cost?
1 Month – $17.99 for one month (renews at $19.99/ month)
6 Months – $14.99/ month ($89.94 total / renews at $16.99/ month)
12 Months – $13.99/ month ($167.88 total / renews at $15.99/ month)
Like Bluehost, if you choose a 6 or 12-month plan, you will have to pay the full amount in advance.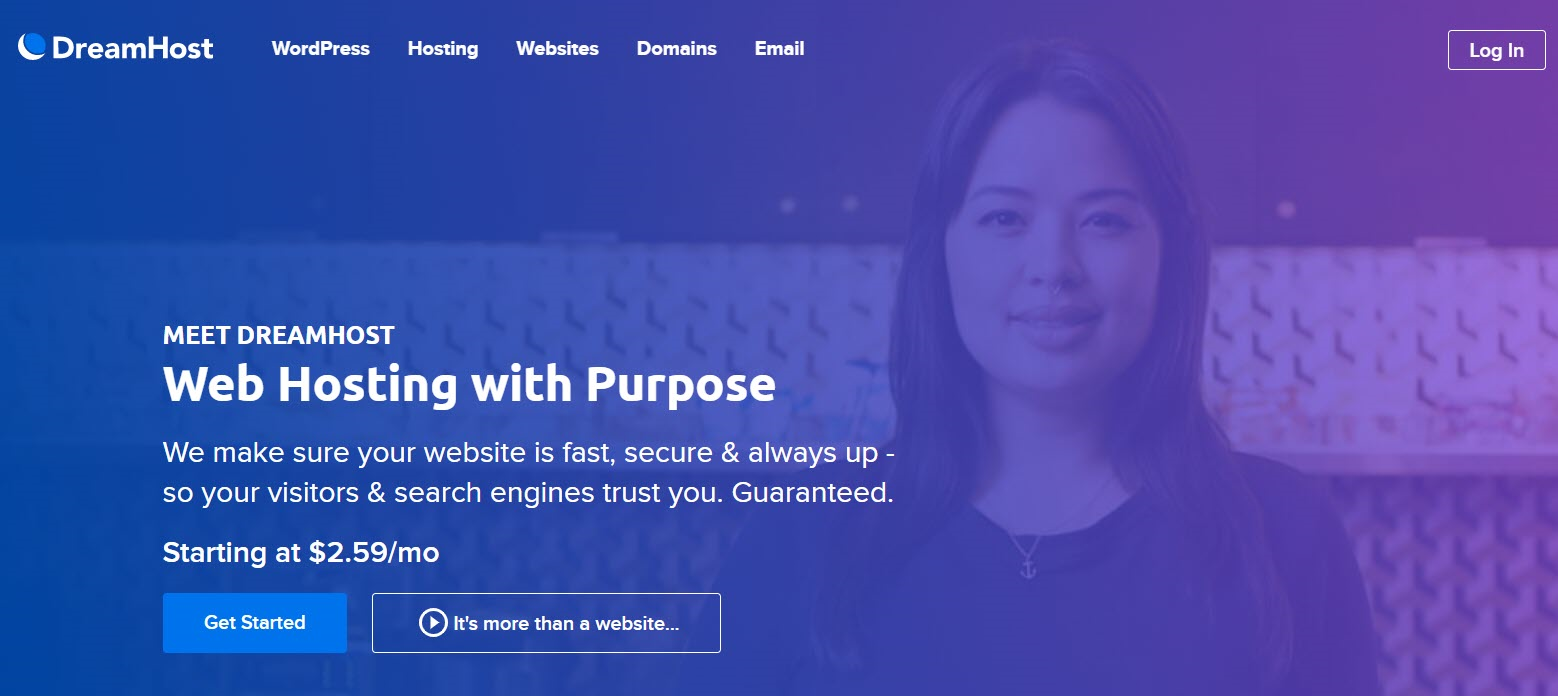 DreamHost is an independent hosting company that currently hosts more than 1.5 million websites worldwide. Dreamhost has a lot to offer from Shared, WordPress, WooCommerce, and Cloud hosting to VPS and Dedicated Server hosting.
Shared Unlimited is one of the two shared hosting packages that DreamHost offers. However, it is only Shared Unlimited, as the name suggests, that offers unlimited hosting – unlimited websites, domains, bandwidth, and storage. The features shall include the following:
Custom control panel
Free domain name (if you select an annual term)
Pre-installed WordPress
Free SSL certificate
Unlimited emails (@ your domain)
Automatic backups
100% uptime guarantee
WP website builder
This plan also benefits from a money-back guarantee that will last 97 days. So, if you decide that Shared Unlimited is not for you, then you may ask back for your money. But what about the price?
Monthly – $10.95/month
Yearly – $6.95/month ($83.40 total)
3 Years – $5.95/month ($214.20 total)
If you opt for an annual or three-year term, you will have to pay the total cost in advance.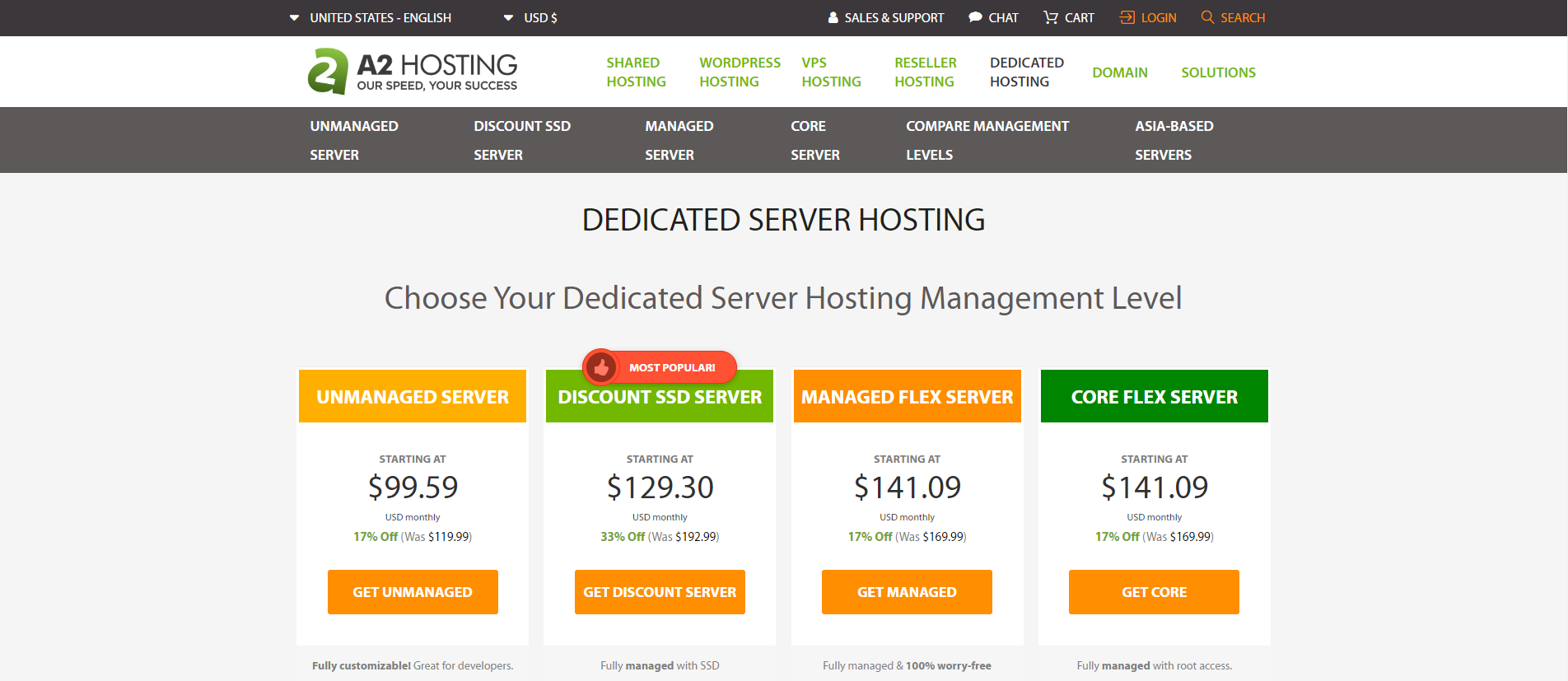 A2 Hosting is the last of the unlimited hosting plans in this series. Offering a range of hosting plans, whether you're starting a small blog or growing a large business, A2 Hosting is going to have something for you.
A2 Hosting has two WordPress Shared Hosting plans that offer unlimited hosting options. Both shared WordPress hosting plans come with pre-installed WordPress. A2 Hosting also allows users to choose where they want their websites to be hosted, offering a range of global data centers to choose from.
We recommend the Swift WordPress program since it is packed with features including:
Unmetered bandwidth and storage
Unlimited websites and databases
Free SSL certificate
SSD storage
Free account migration
99% uptime guarantee
Any-time money-back guarantee
24 Hours/7 Days/365 Days a Year support
And for the pricing:
Monthly – $12.99/month (discounted to $4.81 for the first month)
24 Months – $3.70/month ($88.71 total / renews at $9.99)
36 Months – $3.70/month ($133.07 total / renews at $9.99)
As with most hosting providers, you should sign up for a 36-month plan to save the most money. Bear in mind, however, that you'll need to pay the whole sum upfront.
All of the four unlimited hosting plans we've mentioned in this article are great options if you don't want any limits on the number of websites you've set up, or the amount of bandwidth and storage you're using.
If you're looking for the best-unlimited hosting to get started, we recommend Bluehost because of its convenient dashboard, low prices, and unlimited offerings. Once you choose your host, the next step is to install WordPress. Check out our guides on how to install WordPress on Bluehost or on how to install WordPress in general.
Please let us know down in the comments below if you have any questions. Let's discuss it!
This is WebsitesAdvice saying: PEACE AND STAY SAFE!