WOOCOMMERCE: THE LEADING ECOMMERCE PLUGIN ON WORDPRESS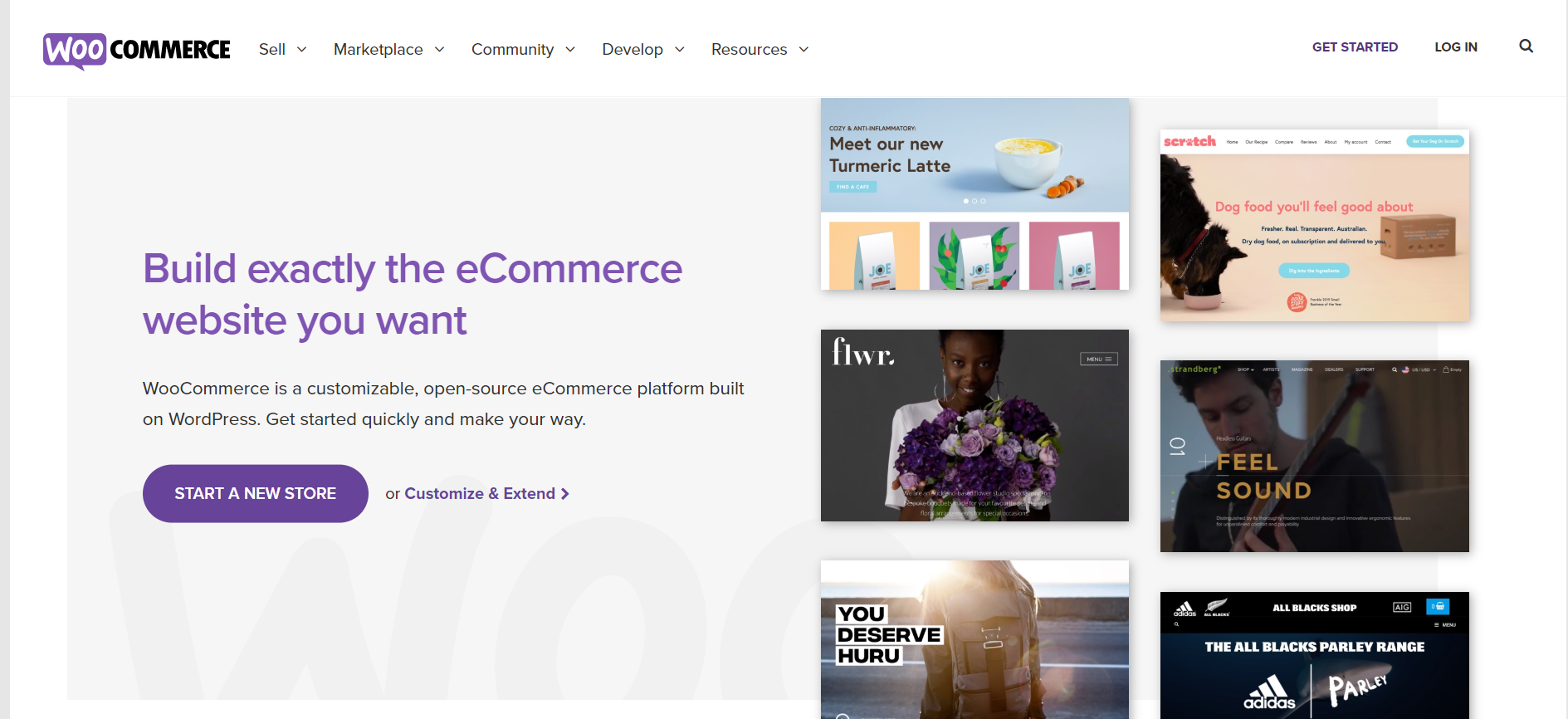 WooCommerce is a powerful platform but if you're new to ecommerce, it can be overwhelming at first. There are many features that you need to get to know if you want to run a successful project, and you might not be sure where to start. Good day! Welcome to another comprehensive review brought to you by www.websitesadvice.com. For more contents like this, be sure to check out our website and social media accounts. Are you ready? Let's go!
WooCommerce is an open source, WordPress-built ecommerce platform. It lets you sell physical and digital goods from certain marketplaces, as well as associated products. In terms of payments, WooCommerce "comes bundled with PayPal (to accept payments by credit card and PayPal account), BACS, and cash on delivery for payment acceptance."
WooCommerce also integrates hundreds of apps from Twitter, Google, Zapier, MailChimp, ShipStation, Square, Stripe, Amazon's Fulfilment and more. Your first step should be to learn what WooCommerce is, and what your ecommerce site can do. Then, you can start making sense of the main features of the platform, how they work, and the steps you'll need to take to turn your grown – up shop into a successful one. This may sound like a lot of ground to cover, but in the long term, if you have the patience for some upfront work, you'll reap the rewards. We'll teach you everything you need to learn about WooCommerce in this guide, including how to set up the platform, create your store, add products and more.
AN INTRODUCTION TO WORDPRESS AND WOOCOMMERCE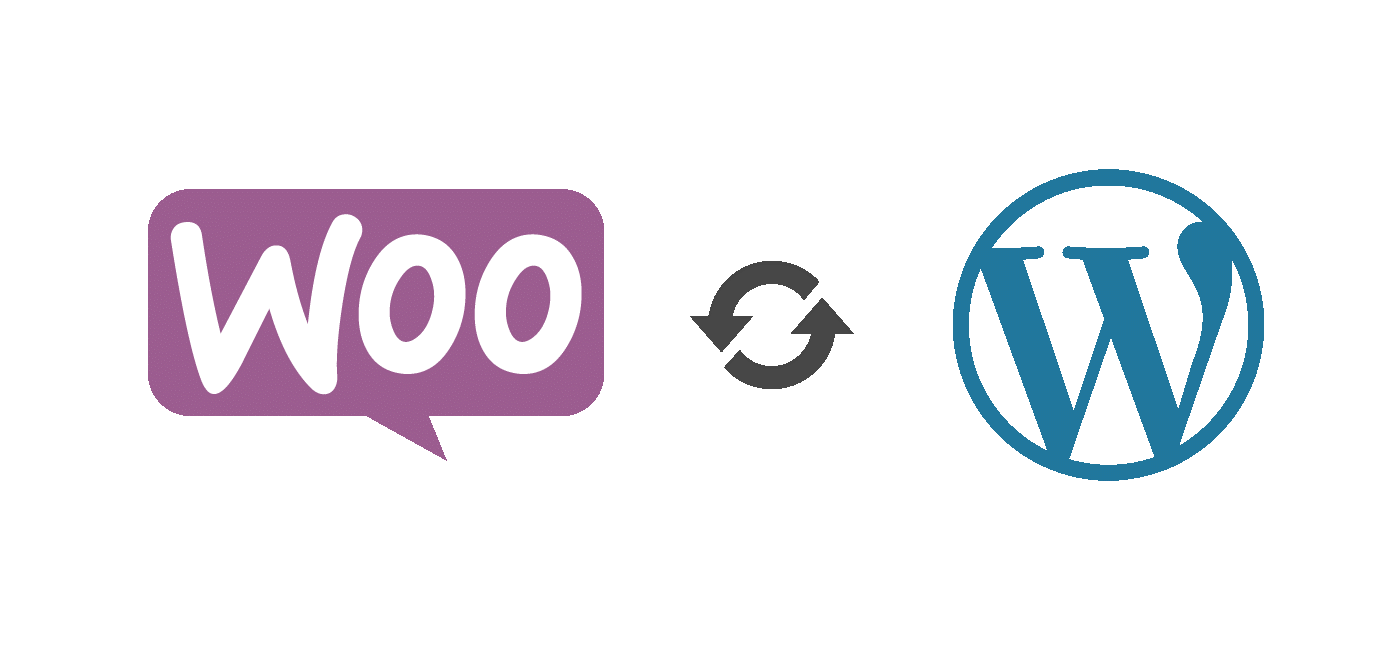 WordPress is a powerful platform that you can use to build just about any kind of website. One of the things that it can't do quickly, however, is allowing you to set up an online shop. Not without the assistance of an ecommerce plugin, at least. This is where WooCommerce gets started. This famous plugin contains most of the essential features to set up an ecommerce site. The base plugin is 100 percent free, and there are plenty of modestly priced extensions which can further extend your options.
In this chapter, we'll explain why you should consider using WordPress and WooCommerce to create your online store.
BENEFITS OF USING WOOCOMERCE AND WORDPRESS TO CREATE YOUR ECOMMERCE SITE

WordPress is a very popular content management system (CMS) that you can use in a matter of minutes to create a web site. While it is somewhat limited by default, with the help of a plugin, you can add just about any functionality you want.
To put it simply, WordPress core plugins are add-ons that can be extended in different ways. There are plugins that allow you to create custom contact forms, and even some that allow you to sell products and process payments online. WooCommerce falls into category two. While not the only ecommerce plugin available for WordPress, for many reasons WooCommerce gets our vote as the best platform:
It's free. The base plugin is free of charge but premium plugins are also available (we'll talk more about those later).
It's easy to learn. If you've spent some time using WordPress, WooCommerce will come to you naturally.
It's very popular. The more commonly used the plugin, the easier it will be to find help if you run into a problem.
FEATURES
It's tough to cover all of the WooCommerce features, but we'll certainly try. To explain briefly, WooCommerce works as a WordPress plugin, where you install the plugin to turn your WordPress website into a fully functional online store. After that, it walks you through a store configuration page where you'll fill in the following:
Store contact information
Payment details
Shipping information
Extras like automated taxes
Bulk product uploads
Upon completion, two tabs will appear on the left side of your WordPress dashboard–one for items and the other for your primary WooCommerce settings. It's all centralized there, making it easy to connect to the shop and control what's going on in the future.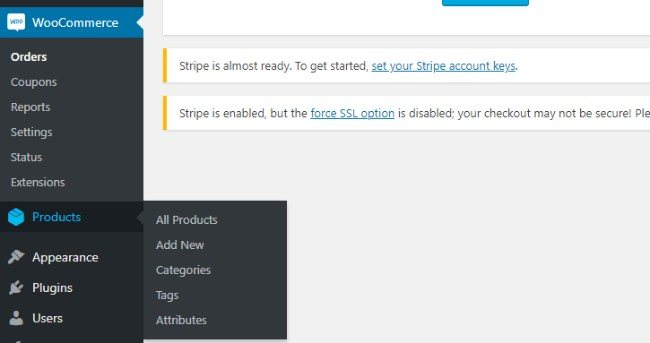 As for some of our favorite features, here's what we're looking forward to:
A beautiful content management system (since WooCommerce runs on WordPress).
A program that allows you to customize your design using a visual builder or a code.
Over 400 extensions and thousands of other WordPress plugins to enhance the look and functionality of your store. For example, you might want to make a membership site or add a simple contact form. This is all possible with plugins and extensions.
Connect to the REST API to handle and incorporate everything from products to orders.
Countless themes to make your online store look exactly the way you want it to be. Some of these themes are free, while some are sold through third party vendors.
Beautiful goods and check-out websites. These are complemented by landing pages and a wide range of other customizable options that you would expect from a complete e-commerce platform.
Product ratings and reviews to improve your SEO and make shopping experience more enjoyable for your customers.
Limitless goods, images, and galleries. Almost everything in WooCommerce is limitless, and you won't have to worry about any limitations.
Advanced product sorting and filtering: this increases your search engine ranking and also leads your customers through a lot of products.
Support for physical, digital and affiliated products. Unlimited variations are available, and large product lists can be imported and exported.
Customizable guest checkout zones, automatic emails, tax options, free shipping, built-in payment processing, and more.
As you can see the list of features is very long. And that just scratches the surface. The truth is: If WooCommerce does not have the functionality you need it will most likely not be included in any other e – commerce platform. And if you find anything special like a subscription engine hard-pressed, you can use extensions so plugins to satisfy your needs.
IS IT EASY TO USE?
We have already talked about the WooCommerce interface a little bit, but now we can go through the process from start to finish. WooCommerce has recently become much easier to install, with plenty of hosting companies offering either free or paid installation. It is as quick as pressing two buttons if you decide to install the plugin yourself: Install and Enable.
The configuration module guides you through the specifics such as shipping, adding products, taxes and details about the company. The WordPress dashboard then reveals the tabs on the left to WooCommerce and Products. This works well because it consolidates all features into one area. The tabs open configurations for things such as orders, coupons, reports and settings. You will also see options for product add-on, category setting and attribute management.
The easiness of customizing your site depends on the theme you settle on for WooCommerce. But there's also the WordPress visual customizer to easily import logos, handle fonts and change other items like colors.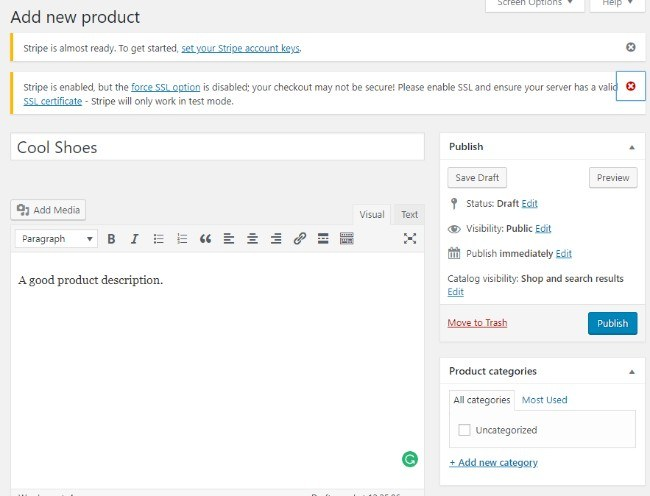 As far as adding products is concerned, it is similar to making a WordPress post or page. All you need to do is make the title of a product, punch the description and decide on a category. When you want to get specific about your product, the Product Data section comes into play. This area includes the option of turning it into a virtual or downloadable product, or even a plain, grouped or variable.
The packaging, inventory, features and related products all have their own tabs, so you can configure the product as you like. Of course, adding some pictures and videos is important, and that is possible through the modules of the product gallery, the product image and the text editor.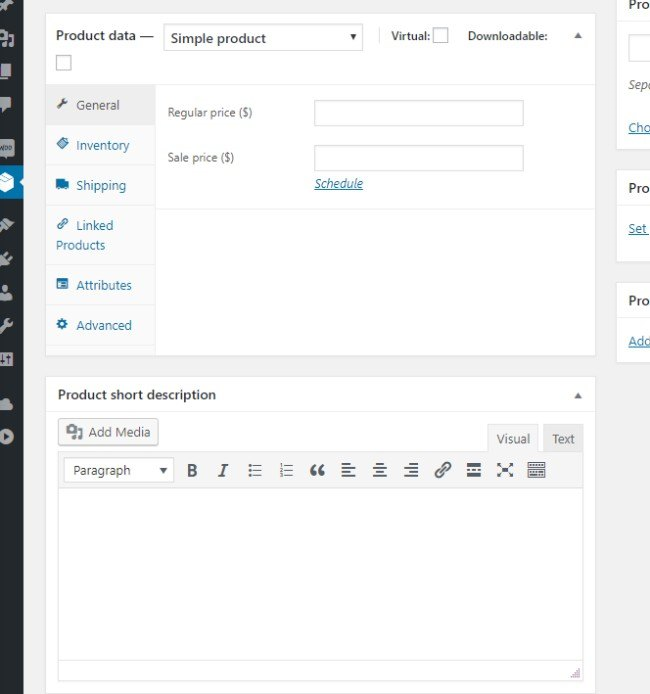 WooCommerce is without any doubt one of the most user-friendly ecommerce platforms. The main downside is the setup (considering that you need to find your own web host, get a theme, and pass a domain name) and the learning curve that WordPress could bring about. Current WordPress users should have no trouble with this, but WordPress could be frustrating to a complete beginner.
That said, with the wide range of online blogs, forums and other communities, WordPress is relatively easy to learn.
PRICING
Pricing is where WooCommerce's getting a bit tricky. As we have already mentioned, the WordPress plugin WooCommerce is free to download. Not only that, but the CMS software for WordPress is free too. A WooCommerce website could cost you only a few dollars a month, in a way. But that's assuming you 're finding the cheapest hosting available, agreeing on a free theme and not charging for any plugins, extensions or web design job.
So, we want to break down the costs of using WooCommerce for an average installation. Here's what you'll need:
WordPress – Free
The WooCommerce plugin – Free
A Web Hosting Plan – From $3 to hundreds of dollars per month (we recommend SiteGround or WP Engine). It's likely a small website would be fine with a $5 to $10 per month shared hosting plan. But as you scale up you probably need a VPS or dedicated server. Those cost more.
A WooCommerce Theme – Free to roughly $200. We wouldn't pay anything more than $100 for a theme. There are plenty of $50 to $100 themes that work great. Remember, this is a one-time cost.
A Domain Name – You shouldn't have to pay any more than $10 per year.
Plugins and Extensions – For this most ecommerce stores don't have to pay. Some of the extensions are needed for niche sites, however, and you may consider a premium plugin to suit your taste. Though this may be free, I 'm going to budget $10 a month for that, as I normally end up paying for one or two plugins.
Web Design Services – You can't put a figure on that but it could go into the tens of thousands. My advice is to do as much research as you can on the concept. Then, maybe spend $500 here and there on standard, freelance work.
Okay, so where does that leave us on pricing at WooCommerce? We'd budget about $500 upfront for a new, smaller WooCommerce site for a theme, random design tasks and a premium plugin or two. The monthly cost to a respectable shared host will be about $10.
Once you start to grow your website and get more customers, the cost increases. I wouldn't mind paying $200 a month for great dedicated hosting, for example, and I would also revamp my website with some incredible design work. Other than that, the fees for a domain name remain the same.
WOOCOMMERCE TEMPLATES AND DESIGNS
WooCommerce thematic universe is vast and confusing. The issue with WordPress is that it is available for everyone to create themes and to sell them to clients. On the bright side, when it comes to selection this gives you all sorts of options. You need to be careful though that the WooCommerce theme is not poorly coded (where it will impact your site or affect one of your plugins).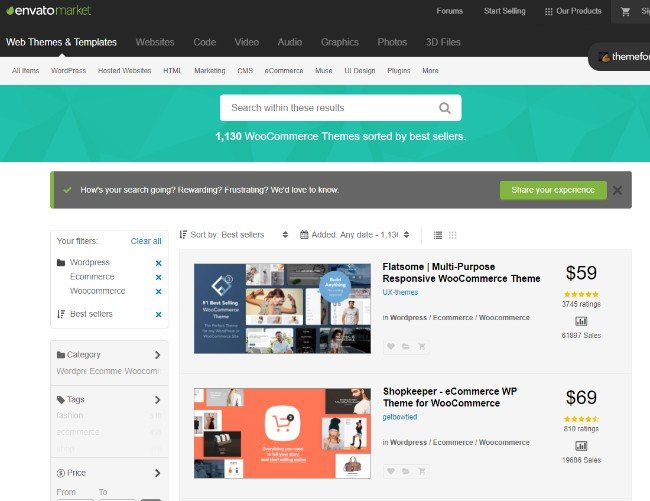 We suggest using the rating system at ThemeForest or opting for a reputable theme developer such as ElegantThemes, StudioPress, ThemeFuse or Templatic. A free WordPress theme from the WordPress Theme library isn't a terrible idea to go with. Yet I personally think you should go for a theme you know would shine when you are running a real business. Not only that, yet they offer support for the premium theme companies.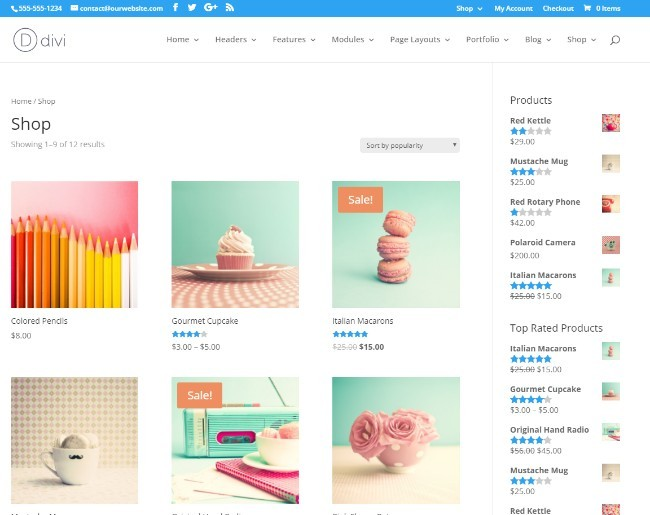 Those premium theme companies rarely fail with respect to design efficiency. Within minutes you'll be able to launch your online store and import some demo data so you don't have to build your site from scratch. Working through the custom tools of the theme completes the design. Working with the WordPress Customizer, you can also adjust settings, though.
WOOCOMMERCE PLUGINS AND EXTENSIONS
One of the key benefits of using WooCommerce is its incorporation of both WordPress plugins from third parties and the extensions provided by WooCommerce itself. The extensions are more catered to the world of e – commerce, and they usually only come into the picture when you try to add some unique product features or when you want to create a website that collects membership fees (or something like that).
The extensions usually cost money, but many of them sell for WooCommerce. You might want add-on included during the checkout process, for example. To that, there is an extension. It also has extensions for such items as templates, editing of checkout fields, naming the pricing tools and min / max quantities.
Many WordPress plugins are designed for WooCommerce, but the vast majority are simply to make the website better overall. No need to worry, as all plugins in WordPress work beautifully with the plugin WooCommerce. So, if you want to add a contact form you can use the Contact Form 7. There are also plenty of plugins for anti-spam, social media, email, marketing, accounting and SEO. Finding what you are searching for takes just a quick search, so the plugins and extensions are key when creating the perfect online store.
WOOCOMMERCE MARKETING AND SEO
With regard to search engine optimization, the basic search engine resources in WordPress support WooCommerce. That means your search engine results are automatically created with titles to metadata. WooCommerce has no SEO features of its own, but plugins like Yoast can be added to improve the way you target keywords. WooCommerce has not many marketing features built into it. When someone makes a purchase, automatic emails are sent out so you can completely use those for branding and let people know about other products. Nonetheless, choosing an email marketing service like MailChimp is your best bet, and then adding a sort of an email option. Social media tools and landing pages can also be accessed through various themes and plugins.
PAYMENT PROCESSING IN WOOCOMMERCE
The most popular payment processors on WooCommerce include Stripe and PayPal. The plugin offers tools for instant configuration of both. WooCommerce also supports more than 100 other payment gateways, so you can choose which one works best in your region or for your budget from the gigantic list. This is critical since you may end up paying more in transaction fees over another for one payment gateway. WooCommerce does not take any additional transaction fees, however, so this is definitely a bonus.
One of the reasons why we like these kinds of payment gateways is because they open up online trade for all types of business. Many gateways in high – risk countries do not allow for businesses. And sometimes you'll find a gateway for specific industries or non – profits with cheaper rates. You're bound to find something with over 100 gateways for your business.
HOW ABOUT SECURITY?
The WooCommerce platform is regularly audited by Sucuri, so you constantly have a well-known security brand checking in on the overall ecosystem of your plugin. In addition, the WooCommerce code is secure, but you also have to find a good web host who's not going to open up your files to hackers. All of the online payments are safe and secure, but it also depends on your payment gateway. I haven't reviewed every single gateway that WooCommerce supports, but I would like to think that the company has done a check on all of them.
Assuming your web is secure and your customer information is secured you should be able to rest easy. The only thing you need to remember is to get your own SSL Certificate. You can obtain a shared SSL through the Let's Encrypt site. Or you are given the option of buying a private one.
CUSTOMER SERVICE
Customer service is a mixed bag with WooCommerce. In this WooCommerce review, you've probably noticed that there's a large community of people who make WooCommerce products and talk about WooCommerce every day. Since WooCommerce gives its product away for free, it doesn't provide direct support. However, that doesn't mean you can't resolve problems with a little research. For instance, WooCommerce offers a wonderful documentation page, and you are allowed to send in emails if you have something specific.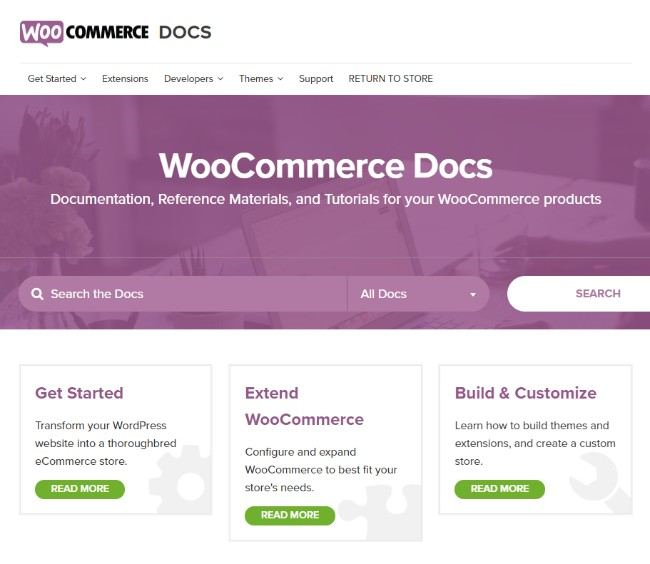 Many blogs and forums are also dedicated to the application WooCommerce, so you only need to do a quick Google search to find what you're looking for most of the time. The same is true for WordPress. You have to work out the kinks yourself most of the time, and ask questions on the forums. I usually start with Google, then go to some of my favorite blogs to make sure I'm able to solve it.
FINAL THOUGHTS
If you don't have any interest in paying a monthly fee to a site like Shopify or BigCommerce, WooCommerce could be for you. I suggest WooCommerce to ecommerce business owners who don't want their online stores to have any limitations. This allows you to scale up and customize anything you want, and that's not the bad learning curve. But, if you're a total website design novice in general, some of the simpler platforms like Wix and Shopify could work better.
Do you have any experience using WooCommerce? Let's discuss at the comment box below!